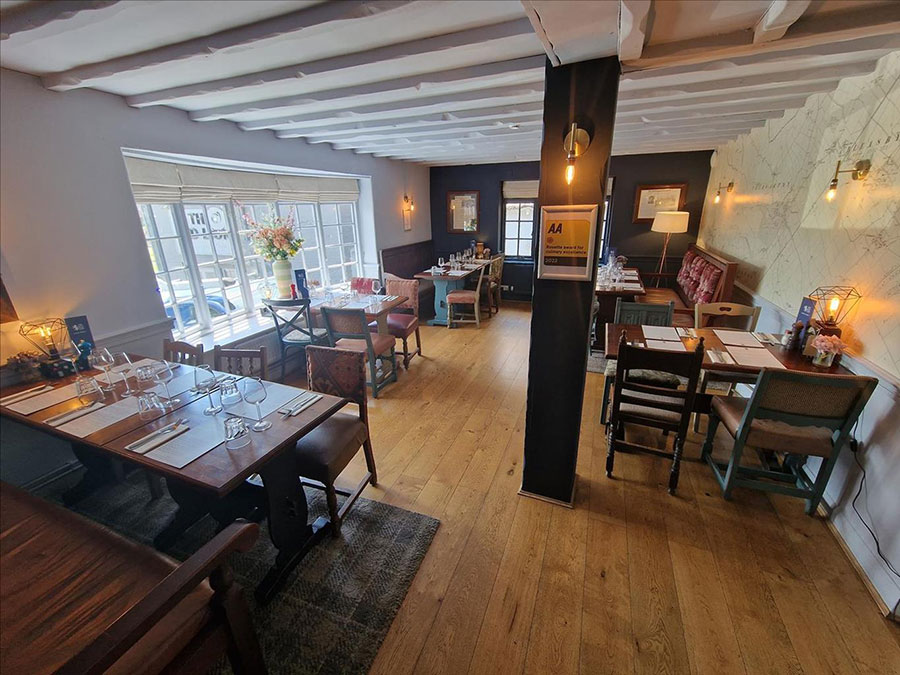 Clarke Restaurant (Dining Room) - Seats: 30
Fine dining experience in our main restaurant, features a wall length map of the local area and contemporary soft furnishings. News clippings give a nod to the aptly named room and tell the story of a murder committed here in 1936.
The Parlour (Dining Room) - Seats: 26
Vibrant space, perfect during lunch time. Split across two tiers, boasting plenty of light from wall-to-wall windows and inviting nooks on the upper tier for privacy.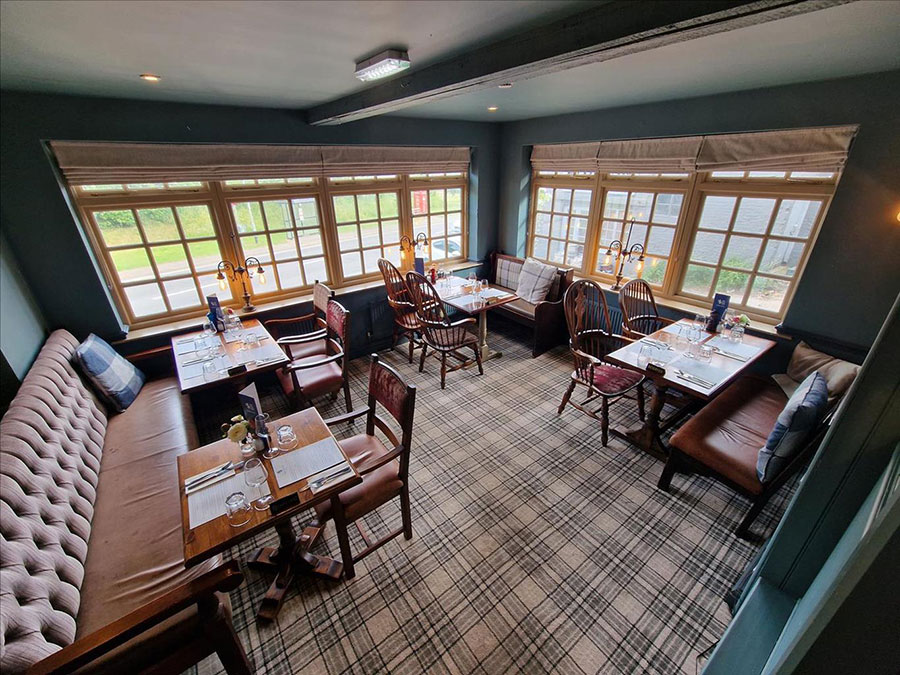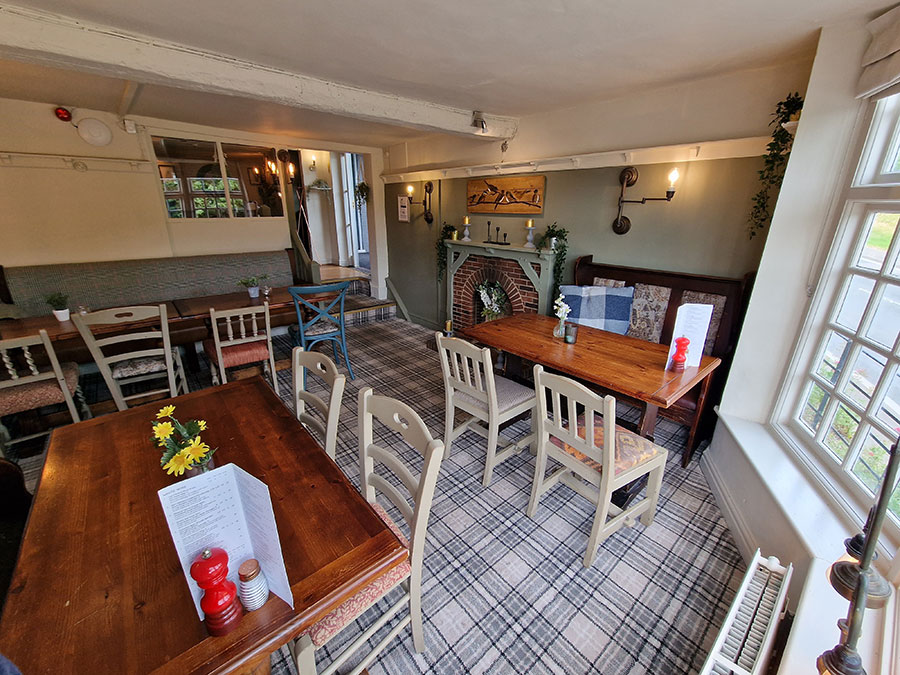 The Snug (Bar) - Seats: 18
Carpeted room ideal for meetings and private dining, in a quieter more secluded setting.
Fireplace (Bar) - Seats: 12
Dog Friendly, Log burner, very cosy in the colder months.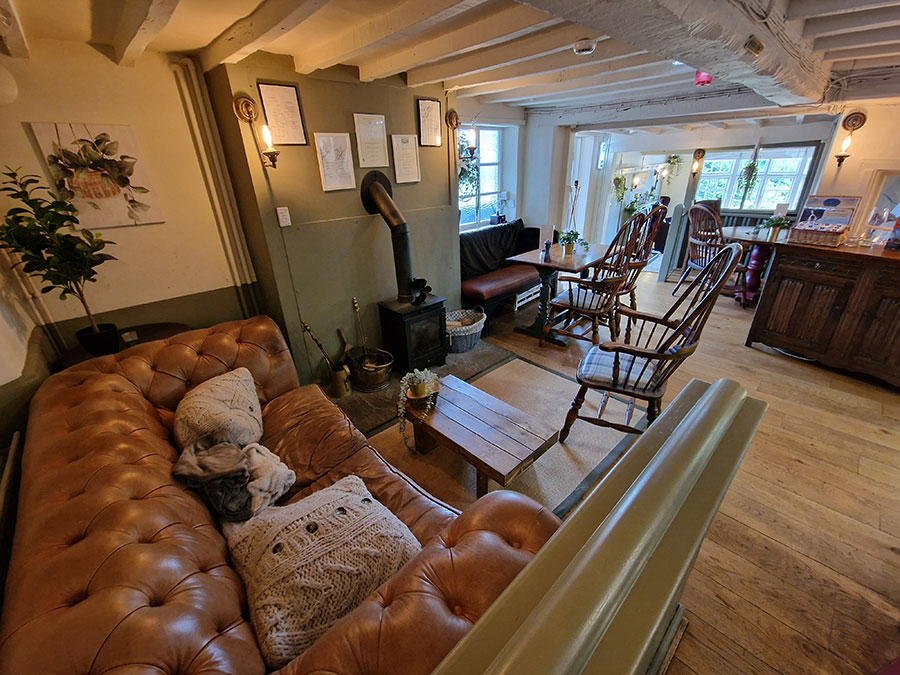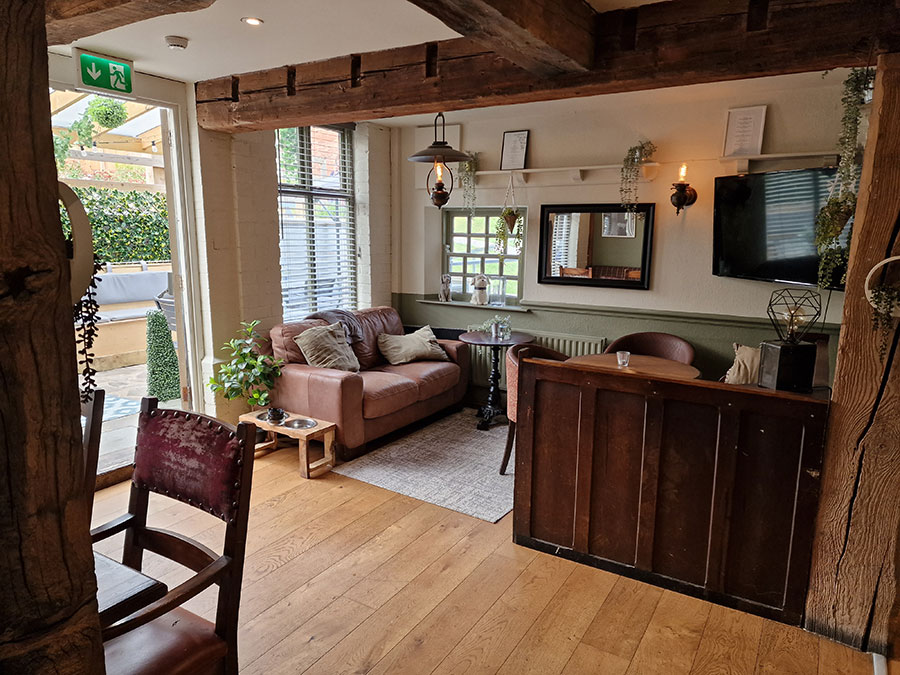 Lounge (Bar) - Seats: 12
Dog Friendly, Television, water bowls & dog treats always on offer.
Courtyard (Outdoor) - Seats: 16
Dog friendly, Outdoor dining with heating and overhead cover from the elements, Blankets and throws available for those cooler nights.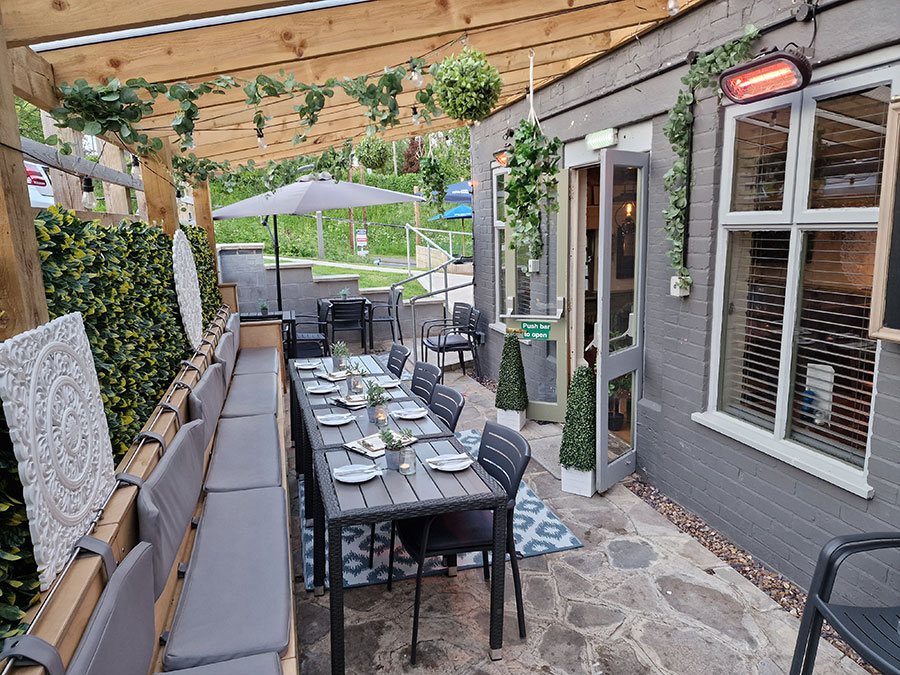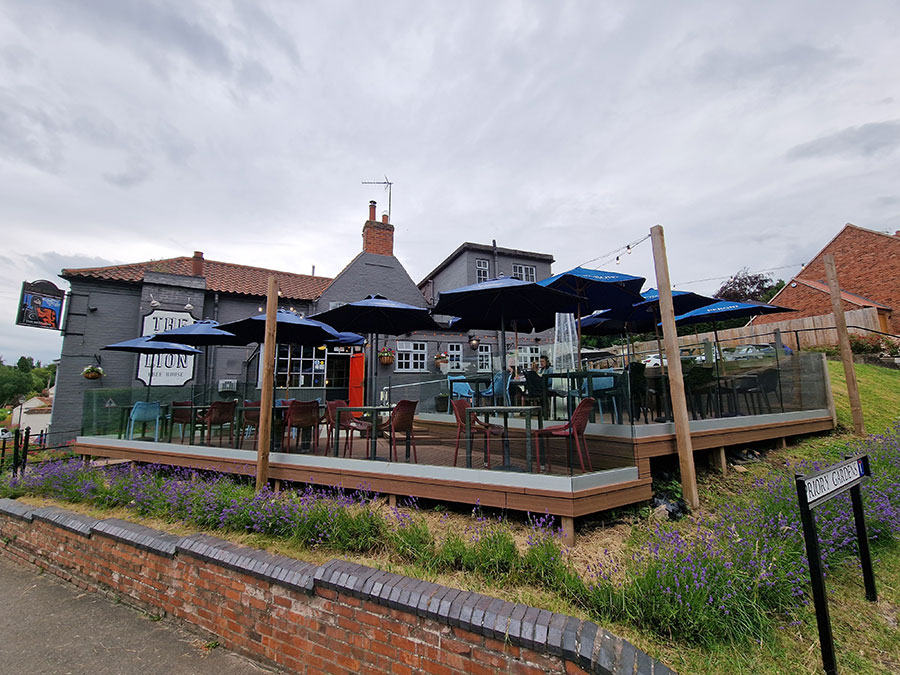 Terrace (Outdoor)
Dog friendly, heaters, umbrellas, tempered glass border, perfect al fresco dining, overlooking Thurgarton village